Pawan Kalyan Creates History, Becomes First Indian Actor Ever To Receive 2.9 Million Tweets In 24 Hrs | #HBDLeaderPawanKalyan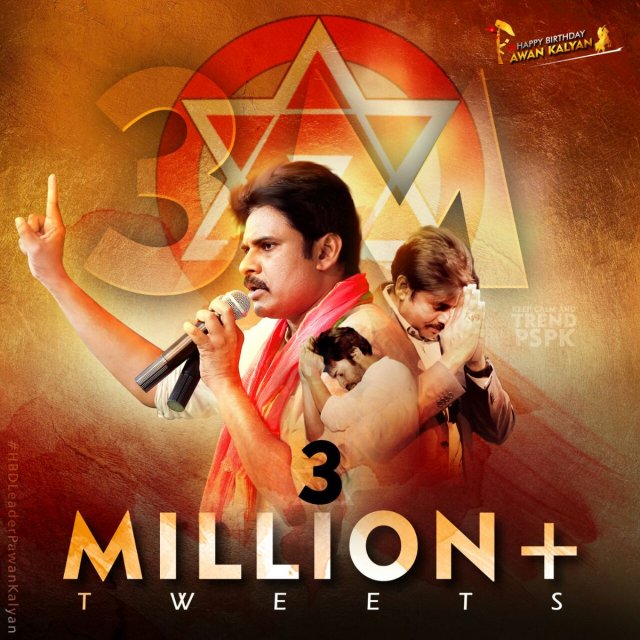 South Superstar and Jana Sena party supremo Pawan Kalyan has become the first Indian celebrity to receive more than 2.9 million tweets on the eve of his birthday. Mr. Pawan Kalyan is the first person in Indian Film and political history to achieve this milestone.
You in the following section can witness the quantity of tweets the hashtag called #HBDLeaderPawanKalyan has received in first 24 hrs time on the occasion of Pawan Kalyan's birthday.
1000K- 225 Mins 

2000K - 900 Mins 

2500K - 1270 Mins 

2800K - 1410 Mins 

2900K + - 24hrs
Whether it is breaking news or a view, your contribution can make a huge difference. Are there topics you want to get people talking about? ... Email us at team@manateluguguru.com