Since its release, South Superstar Pawan Kalyan starer Katamarayudu has been receiving a positive response from all the category of audiences and counting its box-office figures at a decent scale.
According to First week box-office estimates pertaining to Katamarayudu, the action-family entertainer has successfully collected a Share worth more than Rs 57 crore. It is a decent achievement, Film analysts say.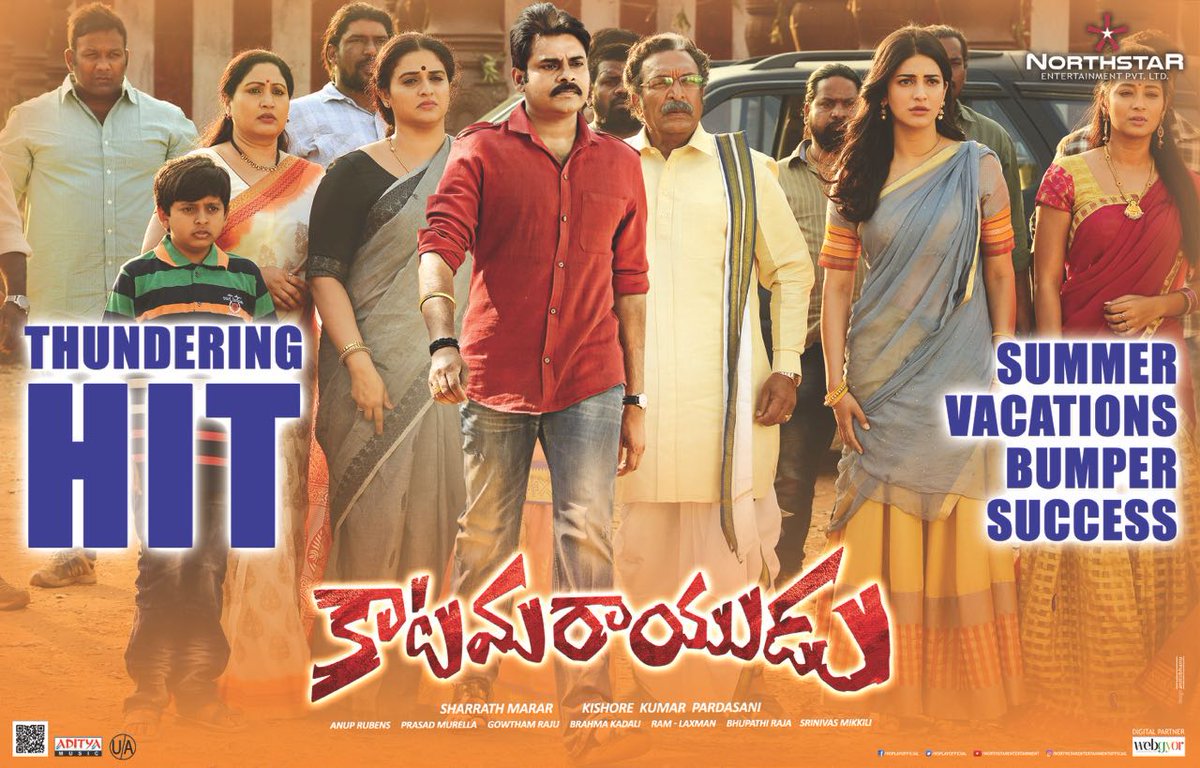 Have a look at the following mentions for an approximate 1st Week Box Office figures of Katamarayudu ::
KatamaRayudu FIRST Week Worldwide Collections (Approx):

Nizam 13.35 cr
Ceded 7.17
East 4.97
West 3.93
Guntur 4.53
Krishna 3.3
Nellore 1.9
UA 5.68
Total AP/TS 44.54 cr

Karnataka – 5.1 cr
USA – 4.35 cr
ROI & Row – 3.15 cr
Total WW share 57.42 crs
Katamarayudu is an action and family entertainer directed by Kishore Kumar Pardasani which features Pawan Kalyan and Shruti Haasan in the lead roles.
Whether it is breaking news or a view, your contribution can make a huge difference. Are there topics you want to get people talking about? ... Email us at team@manateluguguru.com